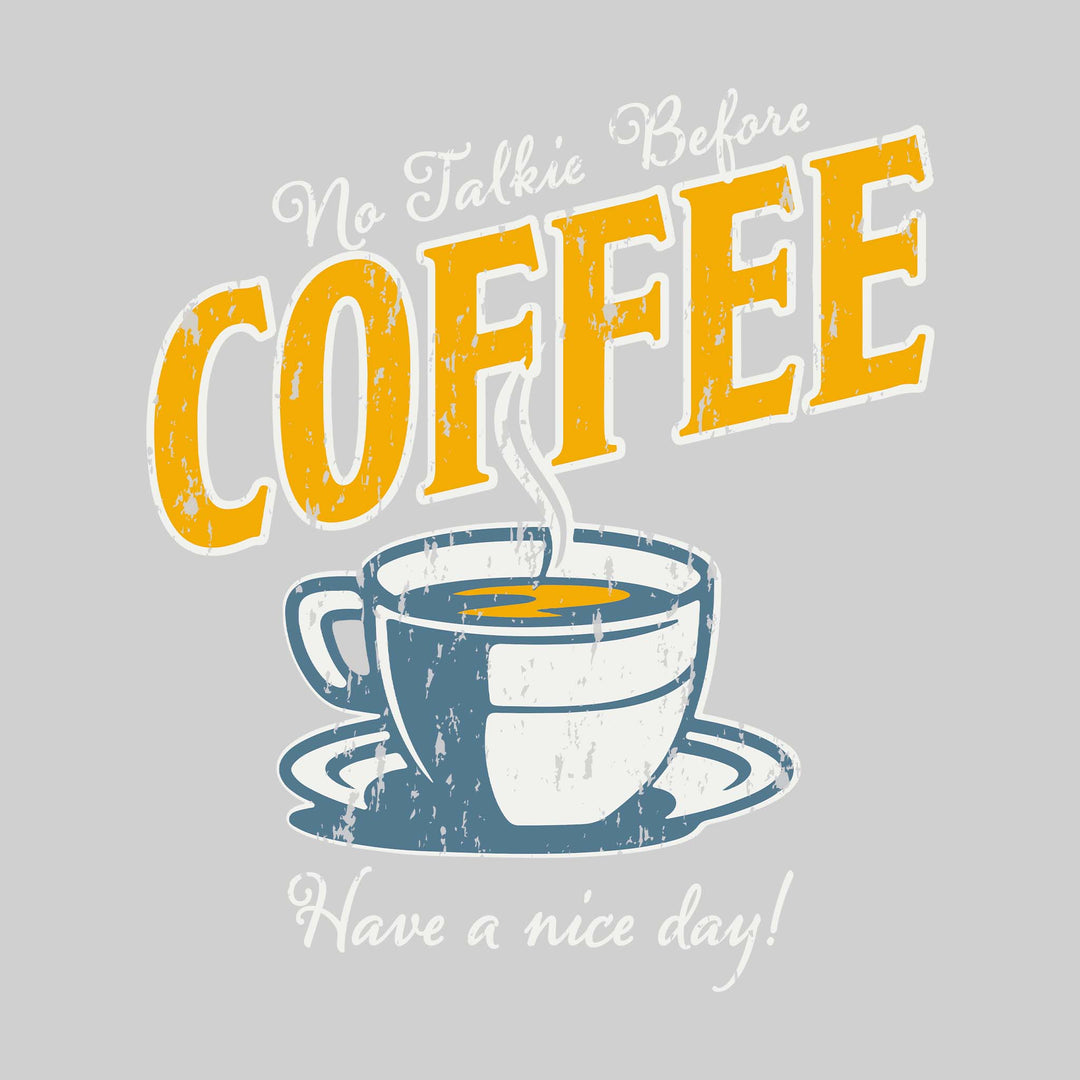 No Talkie Before Coffee
---
Add this design to your cart then shop the blank apparel and choose the item you'd like it printed on and add that to your cart as well.
Design colors are used as a standard example. We will modify the design, as necessary, to make sure it looks its best on the color apparel being printed on. If you would like the colors modified to something specific, please leave clear instructions in the NOTES section at checkout.
For custom orders, contact us here with details of what you're looking for.